Corporate Telephone Systems
VoIP Telephone
In this day and age the telephone is still the most common way of communication and has been for many years. It is essential in business and with all of the available features it has made communication quicker and easier. There are many reasons why you would want to switch from a standard PBX system to a more intuitive solution. List below are some of features and advantages..
Features List - here is a partial list of some of the features

Automated Attendant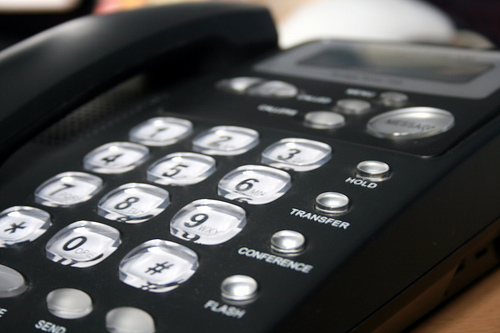 Blacklists
Blind Transfer
Call Detail Records
Call Forward on Busy
Call Forward on No Answer
Call Forward Variable
Call Monitoring
Call Parking
Call Queuing
Call Recording
Call Retrieval
Call Routing (DID & ANI)
Call Snooping
Call Transfer
Call Waiting
Caller ID
Caller ID Blocking
Talk Detection
Text-to-Speech (via Festival)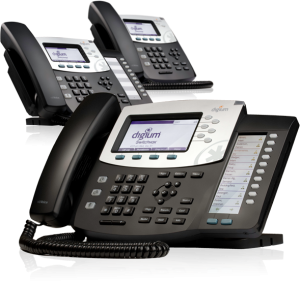 Three-way Calling
PBX and Phone Hardware
IP Telephone
So how does this all work? Well it starts at your desk with a special telephone. These have become very common in the last few years and consequently the price has really dropped. You can get into a starter phone for around $100. These phones use the same kind of cable as your computer does, in fact on many phones you can use the same connection that your computer uses so eliminated the need to run additional ethernet lines.
Phone System Server

So now you are going to need a phone server. This is what makes your phone system smart and defines the features that are going to work for your organization. This is where we come in... We will work with you to design and implement the proper solution for you. One of the greatest parts about building your phone system is that you can have exactly what you want. Choose the features that you want, make changes to the system when you like and no monthly rental fees. It is yours and can save you thousands of dollars over the years.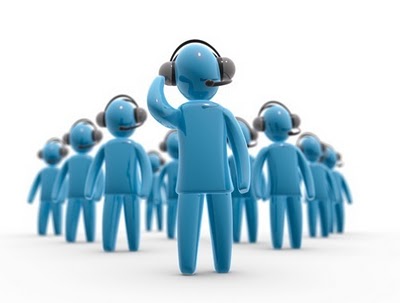 Call Center Solutions
Call Center

Our phone systems come with lots of features and capabilities, but their most popular function is to provide PBX capabilities. Call Centers often require a different set of capabilities than a PBX can usually provide, so a standard distribution would not be a good choice. However, since our system is extremely flexible and powerful it can be designed to work in just about any environment and configuration.